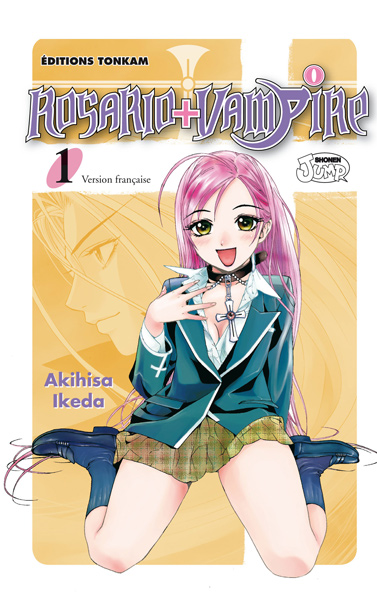 Hay! Wats up? Have been gone for a while but I'll be makin' a LOT more posts now.

So, for a first post, Anime/Manga breakout! #9!

I have found the June 2008 issue of Shonen Jump Mag, and I have made found a new interest, Rosario Vampire! It's about this kid that accidentally enrolls into a monster high-school and has some weird things happen to him. I have only read the first 56 pages, but they are starting to get more and more interesting! And as always, I will have VNManga to help me get the full chapters. This series is ongoing, so I won't be able to read a volume a night, but I just have a feeling this isgoing to be good.

Oh, by the way, this is NOT a hentai flick, just to let you know if the preview picture screwed you up, is all.